Energy Package M
Batteries and chargers
Electrical supply package
Art.-Nr. 527-0073M
distributor search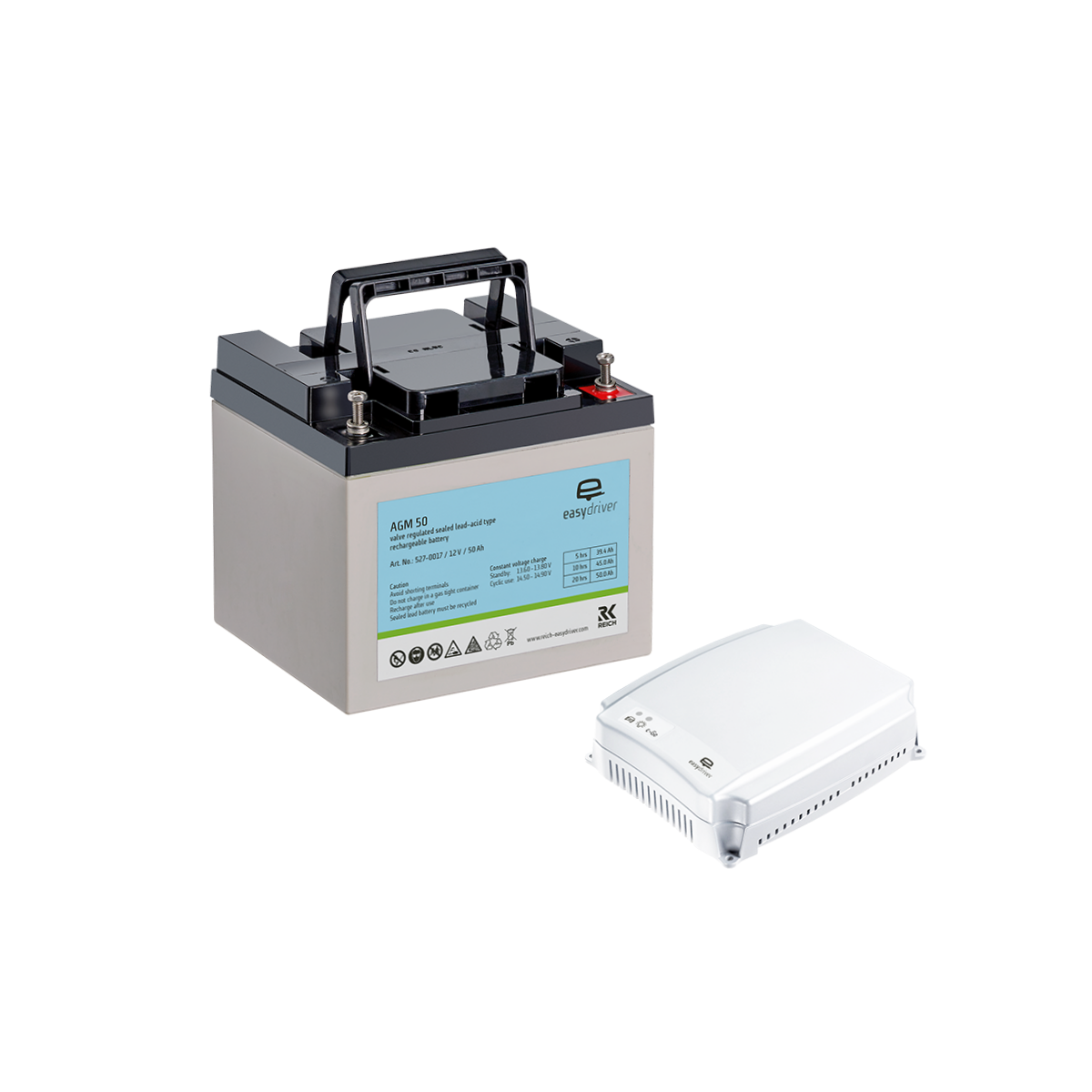 Energy Package M - With us you can go on tour full of energy!
Want to start your holiday with your caravan with peace of mind? We have the all-round carefree energy package for your single axle! Battery and fully automatic charger belong together like day and night, because without one of the two, it stays dark. That's why we simply offer both together.
Charger c-Go 10A
Our fully automatic c-Go 10A charger for AGM, GEL and wet batteries, which you can also use without a battery for power supply, prevents the battery from suddenly going flat. Handy thanks to its low weight and quiet without a fan.
Die volle Ladung für Dich:
max. charging current: 10 A
max. charging voltage: 14.4 V resp. 14.7 V
Charge according to IUoU characteristic
GS mark
TÜV
Dimensions: 150 x 120 x 70 mm
Weight: approx. 1.3 kg
Your battery: REICH AGM 50
Our small power pack for every journey, shines with compact dimensions and low weight for easy handling. The battery system is absolutely leak-proof and maintenance-free, so you are always on the safe side. This is ensured by the low self-discharge and a large reserve capacity in case you run out of energy. High cyclical loads are also no problem and the battery is of course also suitable for indoor use.
Power for you:
Rated voltage: 12 V
Capacity: 50 Ah
Dimensions: 195 x 170 x 165 mm
Weight: approx. 14.3 kg