Energy package L
Batteries and chargers
Electrical supply package
Art.-Nr. 527-0074L
distributor search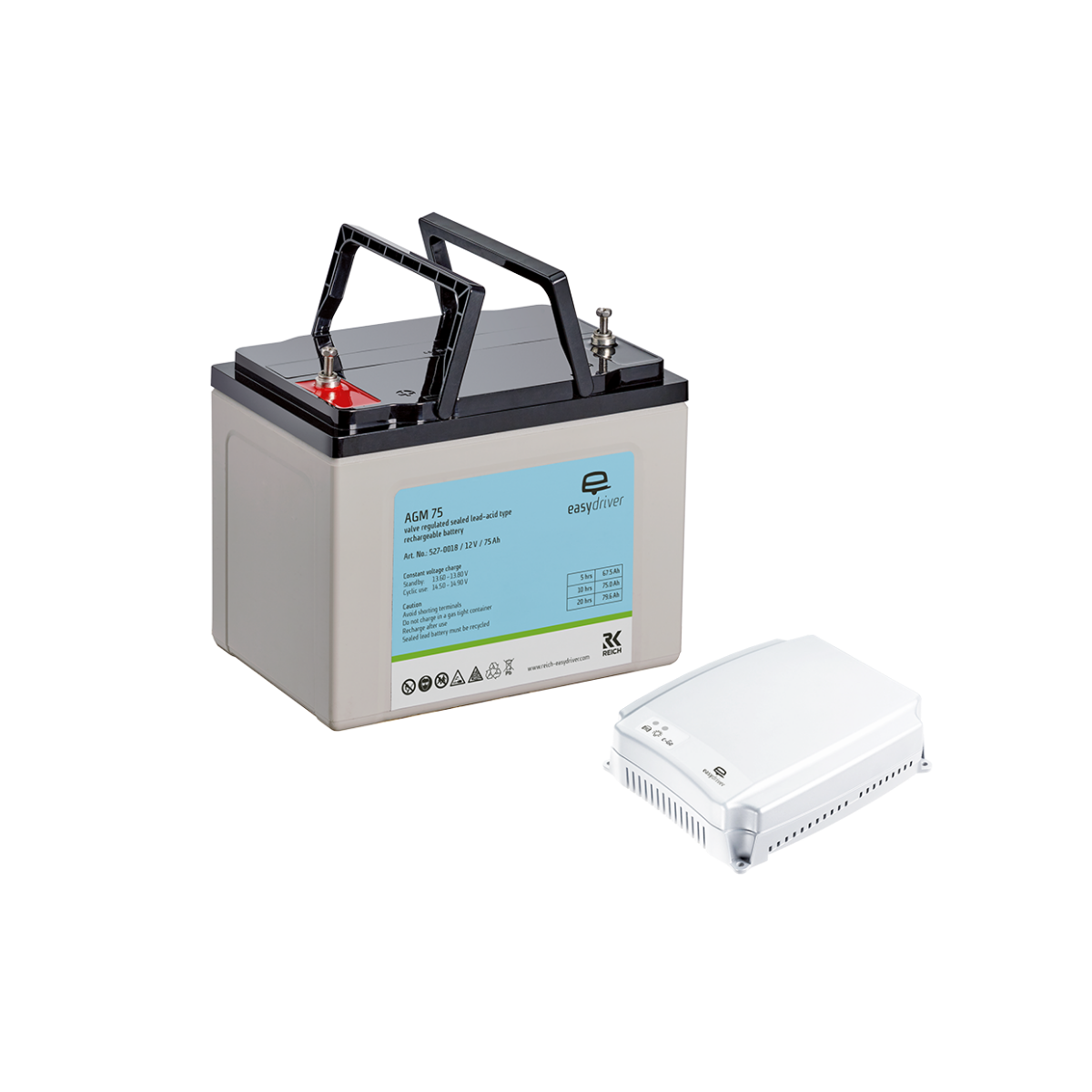 Energy package L - One energy in a double pack to go.
Are you planning an extended tour? So that you can simply enjoy your holiday without your battery running out of juice, we have put together an energy-charged complete package with charger and extra-strong battery for you.
Charger c-Go 10A
Start every day of your holiday well charged and in good spirits with our fully automatic c-Go 10A charger. It is not only suitable for charging AGM, GEL and wet batteries, but can also be used as a 12 V power supply unit. The c-Go 10A is your lightweight and quiet touring companion - simply fanless and handy.
The full load for you:
max. charging current: 10 A
max. charging voltage: 14.4 V resp. 14.7 V
Charge according to IUoU characteristic
GS mark
TÜV
Dimensions: 150 x 120 x 70 mm
Weight: approx. 1.3 kg
Your battery: REICH AGM 75
Our energy bundle with extra-large capacity is available for particularly long stamina. Compact dimensions and a relatively low weight ensure easy transport. The battery system is absolutely leak-proof and maintenance-free. High cyclic loads are no problem and the battery is also naturally suitable for indoor use. In addition, there is hardly any energy loss due to self-discharge during longer breaks in use. So you can get going again at any time.
The power pack for you:
Rated voltage: 12 V
Capacity: 75 Ah
Dimensions: 260 x 200 x 170 mm
Weight: approx. 24.6 kg